Home Recording Studio Treatment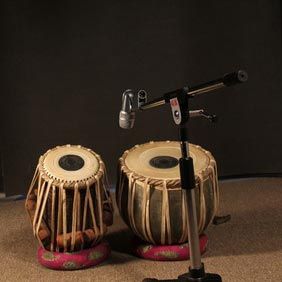 Located in Maharashtra, India, the company is well-acknowledged for providing reliable services for Home Recording Studio Treatment. We meticulously take care of every requirement of the clients. We have a team of experts who are trained for setting up a distinguished home recording studio as per the working environment. We can set recording studio for mixed instruments as well as single instrument depending upon the requirement of the clients. We are known for providing a practical solution while charging you reasonably.
Details :
Our Target :
To enhance the quality of sound being recorded
Isolate the sound from Windows and Doors
To provide an aesthetic Appeal to the studio
To give better scope to play drums by controlling floor vibrations
Work Performed :
Treated the existing door so that the sound transmission from the studio to corridor is constrained
Created a platform so that the vibrations of the drums got controlled without affecting the quality of the music
The room was treated using absorbing materials and deadners in combination to bring best acoustic results one can seek
Achievements & Results : The above target was successfully achieved.