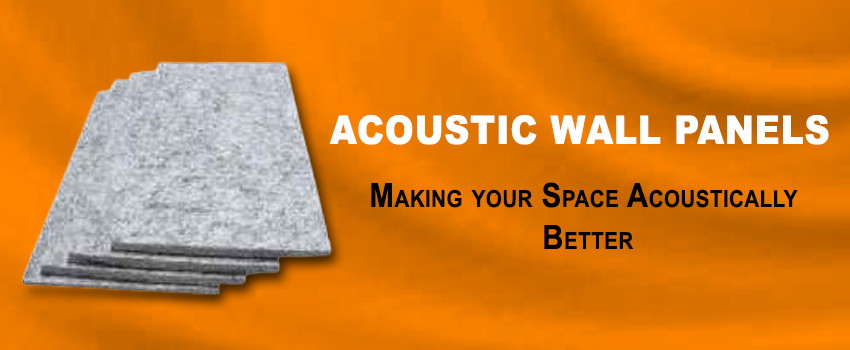 Acoustic wall panels are popularly used in controlling sound reflections and reducing noise in various environments. It can be a lively restaurant, a bustling office or a vibrant, educational institution, acoustic panels, offer an effective way to enhance the environment with balanced sound. In Hyderabad, a city known for its rapid urbanization and growing industries, the demand for high-quality acoustic panels has increased. In this article, we aim to provide informative and detailed information about acoustic wall panels, their benefits, features, and potential applications. This article will also offer guidance on finding the best acoustic wall panels in Hyderabad.
What are the features of acoustic wall panels?
These wall panels are designed to absorb sound energy resulting in reduced reverberation. They are available in various shapes, sizes, and materials to cater to different functional requirements and aesthetic preferences. These panels are made of a material such as a form, fabric, wood, or fiberglass. The choice of material completely depends on different factors like the desired sound, absorption level, durability, fire, resistance, and maintenance needs. Acoustic wall panels are also available in a range of colors and designs. This allows customization options to suit the deck accordingly.
What are the benefits of acoustic wall panels?
Acoustic wall panels come with numerous benefits to any space when installed. Firstly, they effectively minimize noise levels by absorbing sound waves and preventing them from bouncing off hard surfaces. This results in reduced echo, improved speech, and intelligibility, and provides an overall comfortable acoustic environment. These panels also enhance privacy by reducing the transmission of sound between adjacent rooms. They also improve productivity and concentration in workplaces by cutting off destruction and noise. It creates a more enjoyable dining experience in restaurants and provides better learning environments in educational institutions.
Applications of acoustic panels
These panels or what is the tile and can be used in different settings. Workspaces and conference rooms greatly benefit from these panels. They help create a quieter and more focused working environment. Cafes and restaurants use acoustic panels to enhance the dining experience by reducing background, noise and improving speech clarity. Education institutions such as schools and colleges also benefit from these panels by installing them in lecture halls, classrooms and libraries. These panels improve the learning atmosphere. Other potential areas are recording studios, auditoriums, theaters, hotels, and residential spaces where noise reduction is needed.
How to find the best acoustic panels in Hyderabad?
Several factors should be considered while searching for the best acoustic wall panels in Hyderabad.
· One should start by researching reputable and trustworthy, suppliers and manufacturers specializing in acoustic solutions.
· Check for companies with proven track records of positive customer feedback and with a wide range of panel options.
· Check for customization options to match aesthetics and specific requirements.
· Ensure that the quality and performance of the acoustic wall panels or as required and meet the specifications. It should also meet the noise reduction coefficient (NRC) rating.
· Check the pricing and installation service along with warranty options provided by the supplier or manufacturer.
· It is also advisable to visit local showrooms and suppliers directly. It allows you to see the panels for Stan and assess the quality while discussing your specific needs with a knowledgeable sales representative.
· You can also request samples and demonstrations. Evaluate the formants of the panels.
· Compare the offerings from different suppliers to make an informed decision.
Acoustic wall panels play a vital role in creating functional and comfortable spaces by improving sound quality and reducing noise. You need to do a thorough research before picking one. The above points will help in finding the best acoustic wall panels in Hyderabad that will transform the space into a more acoustically pleasing environment.