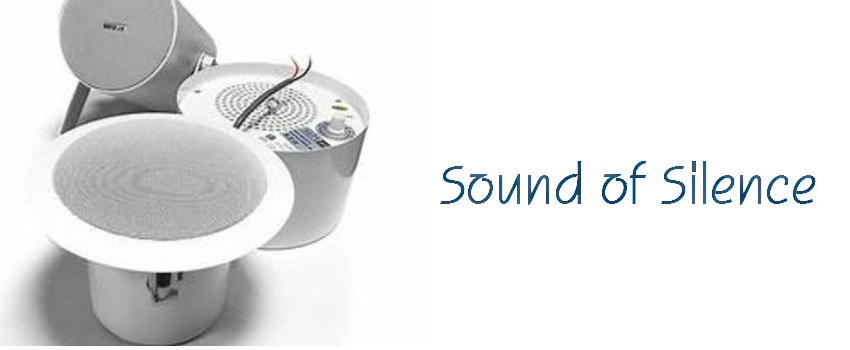 Initially used in call centers and offices, the sound masking system presently benefits both employees and visitors as well as in various sectors. Some of the places where the sound masking system in Delhi is important are hotels, libraries, military units, bank branches, dental clinics, medical facilities, hospitals, etc.
Why Sound Masking is Important?
Speech privacy in various environments is important along with employee concentration. However, in such environments, there isn't sufficient background sound which leaves the occupants struggling for a pin-drop surrounding. Mostly, the level of background sound is very low in most offices which enables you to hear different noises from 50 feet.
All of these distractions make it impossible for employees to concentrate. Employees take more time to focus as a result, which results in impacted productivity. Another factor that makes both visitors and employees shy away from talking is that one can easily overhear confidential conversations.
What Do the Sound Masking Systems Consist of?
The sound masking system at its basic level is composed of grid-like patterned installed loudspeaker series in the ceiling. It also comprises a controlling method for those speakers' results. The loudspeakers deliver a specially-designed sound for the background. This raises the facility's environmental level fashionably.
Who Requires Sound Masking System?
The sound masking requirement differs from one space to another. While some would like to have it as part of their belonging, others need it as part of their legal needs.
Open Offices
Noise hinders employee productivity. Studies have recorded the psychological impacts of disturbing and unwanted sounds in business places. According to the Environmental Protection Agency, workplace noise can impact millions of lives, resulting in the rise of sleep disruption, high blood pressure, stress-related ailments, etc.
Industrial Environments
The ultimate objective of a sound masking system is to conceal unnecessary noise. The repetitive sounds from the HVAC, ventilation, intermittent heating, elevators, and automatic doors contribute to the disruption of the industrial environment.
Financial Institutions
Various financial institutions like investment-related companies, credit unions and banks are required to maintain stringent information security as per legal rules. Speech privacy is of utmost need at financial institutions to ensure complete privacy to customers regarding financial information, protecting it from unauthorized access.
What are the Advantages of Sound Masking?
Some of the benefits of a sound masking system are:
Noise control
Fast ROI
Lower cost of the project
Facility flexibility
Speech privacy
What Can You Expect After Installing Sound Masking?
It doesn't matter whether you install conventional broadcasting methods through strategically placed loudspeakers or advanced planar loudspeaker technologies. In the initial two weeks, you might have people telling you that the sound masking system is loud.
This is a normal response since you have incorporated a new sound. However, after two weeks, you would see the new sound disappearing.
When incorporating a sound masking system into your work area, make sure it is optimally comfortable. This is why you must count on branded sound masking systems which rely on small adjustment zones of 2-3 loudspeakers and enables smooth frequency and volume control. More control implies that sound will be effective at offering to mask while smoothly blending into the surrounding.